Ovation Greens Mix
Organic Vegetable Seed
Zoom Image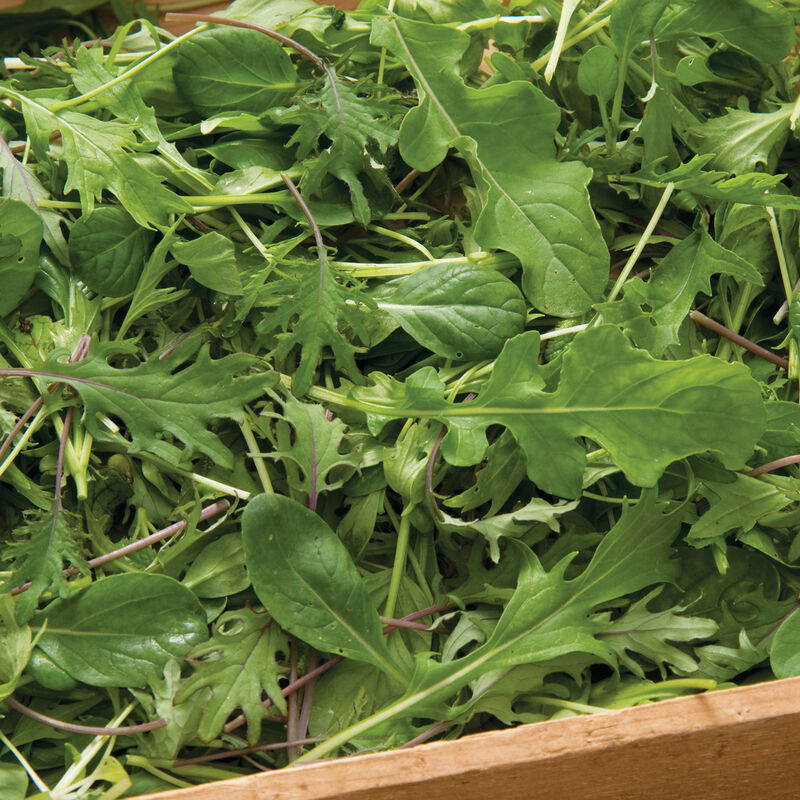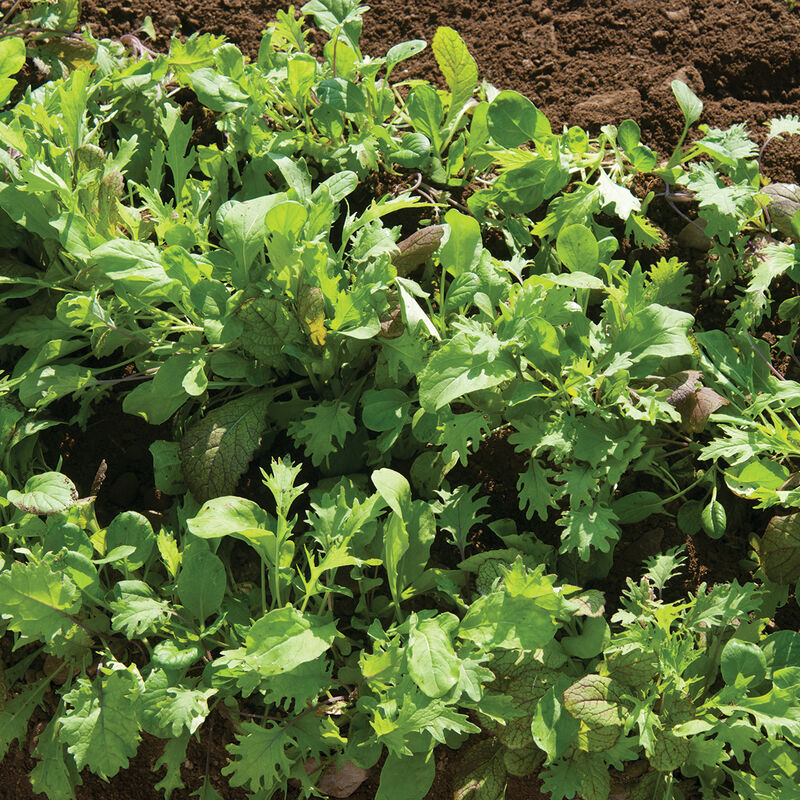 Ovation Greens Mix
Organic Vegetable Seed
Exclusive! Organic greens mix.
A great combination of both mild and spicy ingredients. Includes red mustard, mizuna, tatsoi, kale, and arugula. NOTE: To increase the expression of red coloration, sow seed more sparsely. Varieties are subject to change depending upon availability. USDA Certified Organic.
Specs:
Packet: 1,000 seeds
Avg. 16,500 seeds/oz
CULTURE:
For cultural information, see the baby-leaf brassica greens culture.

DIRECT SEEDING:
Sow ¼" deep at 3–5 seeds/inch, in rows at least 2" apart from early spring to midsummer. For a continuous supply sow about every 2 weeks.

SUGGESTED SEEDERS:
JP-1 with suggested Jang Rollers X-24 and F-24. Also: Earthway Seeder, Six-Row Seeder, One-Row Pinpoint Seeder, and Four-Row Pinpoint Seeder

AVG. DIRECT SEEDING RATE:
1000 seeds/16', 1 oz./200', 1 lb./3,200' at 60 seeds per foot.

SEED SPECS:
SEEDS/OZ.: Avg. 13,750

PACKET:
1,000 seeds, sows 16'.
Johnny's is committed to your success, every step of the way.
We want you, our customer, to be 100% satisfied with all of our seeds, tools, and supplies.
If anything you purchase from us proves unsatisfactory, we will either replace the item or refund the purchase price.