Red Leaf Vegetable Amaranth
Specialty Green Seed
Zoom Image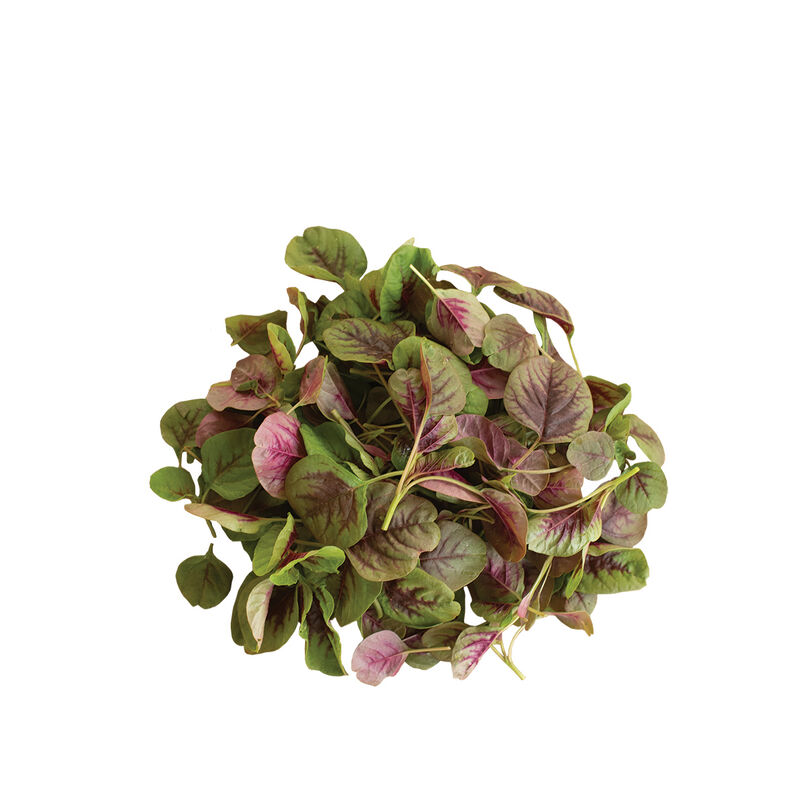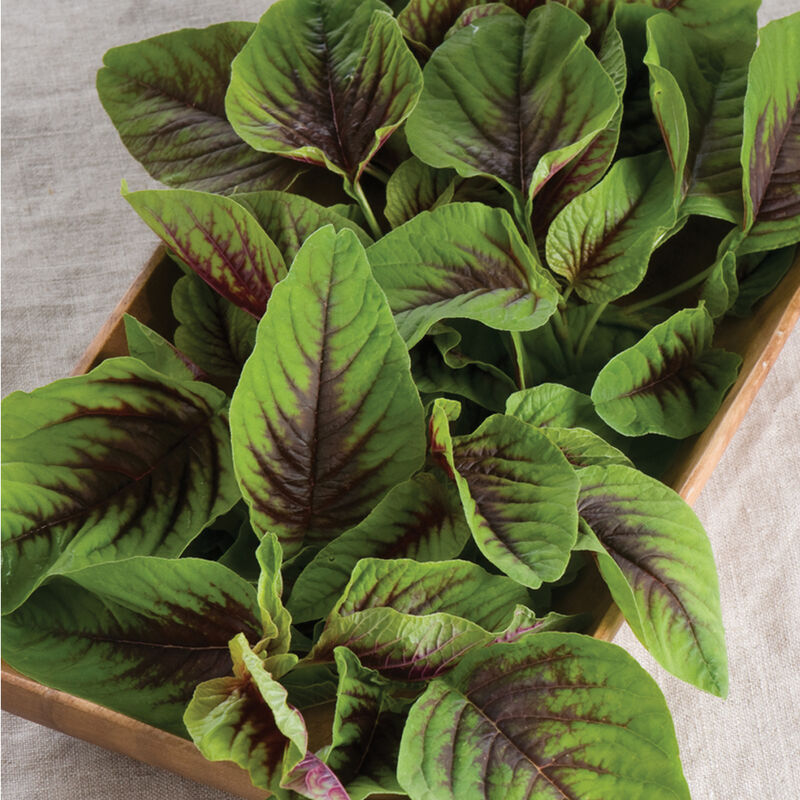 Red Leaf Vegetable Amaranth
Specialty Green Seed
Known as "red callaloo" in the Caribbean.
Round to heart-shaped leaves are medium-green overlaid with burgundy red. Striking color on the undersides of the leaves. Cutting the top of the plant yields beautiful, multicolored rosettes that can be added to mixes. Comparable to spinach in flavor. Often used in soups.
Specs:
Packet: 500 seeds
Avg. 48,900 seeds/oz
This product does not ship to the following countries: Austria, Belgium, Bulgaria, Cyprus, Czech Republic, Germany, Denmark, Estonia, Spain, Finland, France, United Kingdom, Greece, Croatia, Hungary, Ireland, Italy, Lithuania, Luxembourg, Latvia, Netherlands, Poland, Portugal, Romania, Sweden, Slovenia, Slovakia.
SCIENTIFIC NAME:
Amaranthus tricolor

CULTURE:
Easy to grow. Vegetable Amaranth performs best in hot, humid weather.

DIRECT SEEDING:
For baby leaf: Sow 3–5 seeds/in. in rows at least 2" apart. For full size: Sow 12–15 seeds/ft. in warm 70°F (21°C) soil, covering 1/8– 1/4". Thin to 6" apart.

DISEASE:
Prevent disease with crop rotation and sanitation.

HARVEST:
Start harvesting leaves when plants are at least 1' tall. The plants will continue to produce young, edible leaves. To pick individual leaves, pinch off terminal buds to encourage branching. Or cut whole plant when small to use rosette.

AVG. DIRECT SEEDING RATE:
1,600'/oz., 26,000'/lb., 1.2 lb./acre at 15 seeds/ft. in rows 18" apart.

SEED SPECS:
SEEDS/OZ.: Avg. 48,900 seeds.

PACKET:
500 seeds, sows 32'.
Johnny's is committed to your success, every step of the way.
We want you, our customer, to be 100% satisfied with all of our seeds, tools, and supplies.
If anything you purchase from us proves unsatisfactory, we will either replace the item or refund the purchase price.