Monarda (Bee Balm: M. didyma & M. citriodora) - Key Growing Information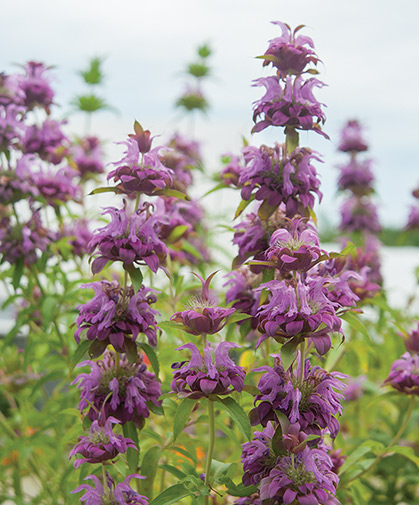 DAYS TO GERMINATION:
10-14 days at 68-72°F (20-22°C).


SOWING:
Transplant (recommended): Sow 7-9 weeks before last frost. Transplant into cell packs or larger containers when the first true leaves appear. Harden off and transplant outside after last frost.

Direct seed:
After last frost, sow seed thinly, barely covering the seed. Thin when the seedlings have the first true leaves.


LIGHT PREFERENCE:
Sun/Part Shade.


SOIL REQUIREMENTS:
Any well-drained soil.


PLANT SPACING:
12-18".


HARDINESS ZONES:
Varies. M. citriodora: Annual. M. didyma: Perennial in Zones 4-9.


HARVEST:
Fresh: Harvest when flowers are almost completely open. Dried: Allow flowers to open completely. Hang to dry.


USES:
Suitable as a fresh cut flower. Excellent dried flower. Border plantings. Edible flower


SCIENTIFIC NAME:
Monarda spp.


ALTERNATE NAMES:
Bee balm