Talinum paniculatum (Jewels-of-Opar) - Key Growing Information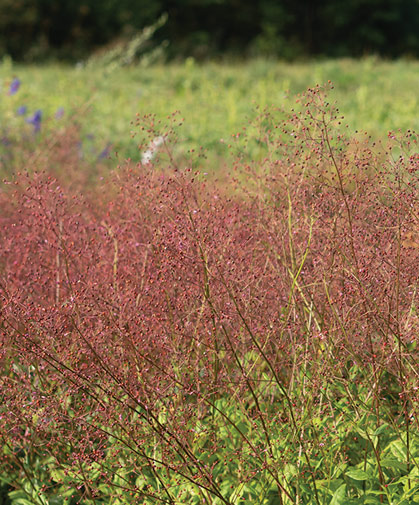 DAYS TO GERMINATION:
4-7 days at 68-74°F (20-23°C)


SOWING:
Transplant (recommended) - Sow into 72-cell flats 5-6 weeks before planting out. Harden-off and transplant out after last frost. Direct seed - Sow once the soil has warmed to 60-68ºF (16-20ºC). Pinching is not necessary.


LIGHT PREFERENCE:
Sun.


PLANT SPACING:
12-18".


HARDINESS ZONES:
Zones 9-10.


HARVEST:
After flowers have dropped, berries have formed, and stems have turned from a fresh green color to a darker and more red color. Foliage is a mild-tasting edible green.


SOIL REQUIREMENTS:
Average, well-drained soil.


USES:
Stems of berries make an excellent, textural bouquet filler. Bedding, borders, and containers.