Viola (Pansy) - Key Growing Information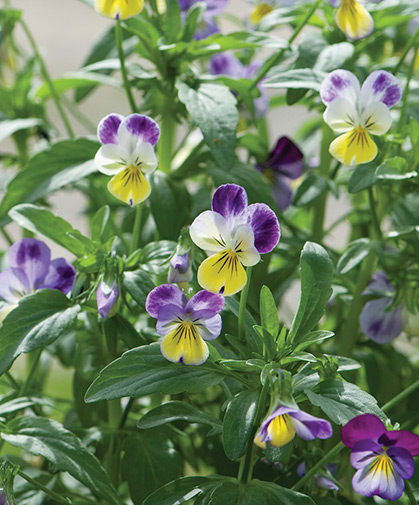 DAYS TO GERMINATION:
4-7 days at 62-68°F (17-20°C).


SOWING:
Transplant: Sow 8-12 weeks before the last frost. Cover seeds lightly. Bottom water or mist to avoid covering the seeds with displaced soil. Transplant to cell packs or larger containers when the first true leaves appear. Continue to grow at cool temperatures and high light levels to minimize stretching. Harden off and transplant outside. Violas will tolerate a light frost. In climates with mild winters, violas may be sown late summer to fall. Direct seeding is not recommend.


LIGHT PREFERENCES:
Sun/Part Shade.


SOIL REQUIREMENTS:
Rich, well-drained soil.


PLANT SPACING:
6-9".


HARDINESS ZONES:
Varies.


HARVEST:
Edible flowers: Harvest when flower are fully open. Deadhead for continuous blooms.


USES:
Bedding plant. Excellent in containers. Edible flowers.


SCIENTIFIC NAME:
Viola spp.


ALTERNATE NAMES:
Johnny jump-up, European field pansy, heart's ease, hybrid violet