Husk Cherry - Key Growing Information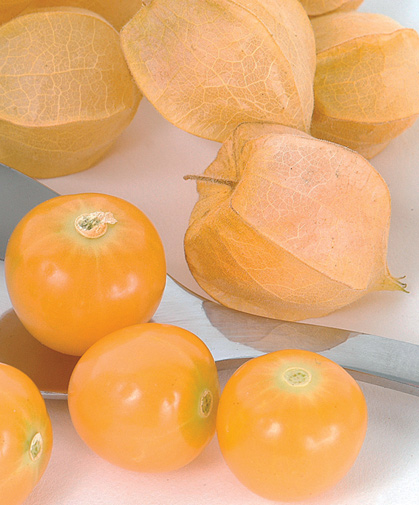 SCIENTIFIC NAME:
Physalis pruinosa

CULTURE:
Sow 4-6 seeds/in. 6-7 weeks before transplanting out and grow without support.

NOTE:
Seeds are slow to germinate compared to tomatillos and tomatoes, requiring about 2 weeks to germinate. Keep soil moist until emergence. Transplant outdoors after danger of frost, 18-24" apart.

HARVEST:
When fruits are golden and tan husks open. More cold tolerant than tomatoes; bears until heavy frost.

SEED SPECS:
SEEDS/OZ.: Avg. 40,000.

PACKET:
40 seeds.