FloraLife® Clear 300 – 200 Count
Flower Food
Zoom Image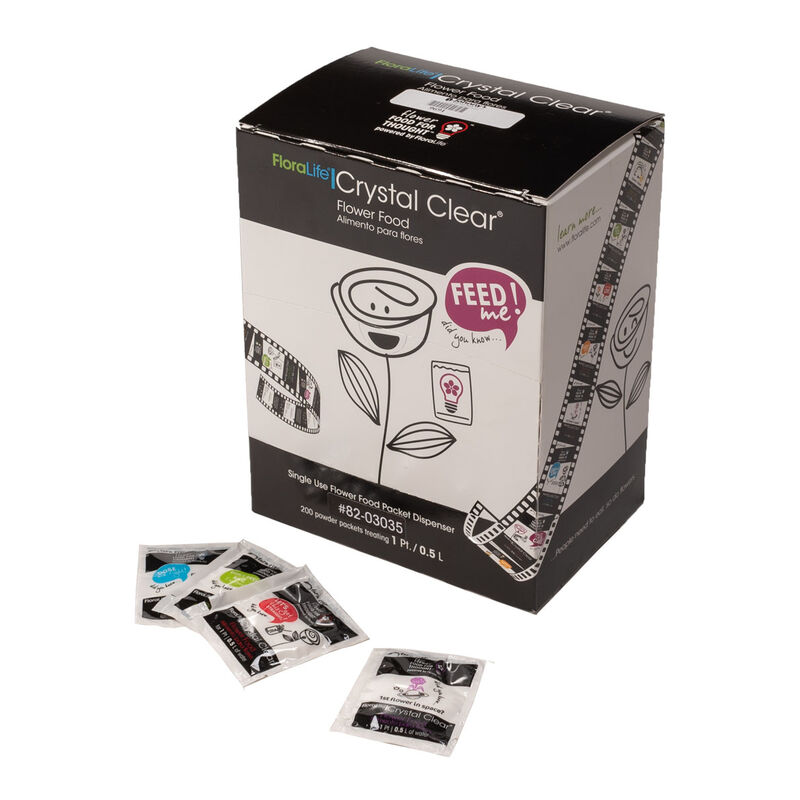 FloraLife® Clear 300 – 200 Count
Flower Food
Include nutrient packets to add value to your bouquets.
Keeps flowers hydrated and fed without the need to recut stems before putting in a solution. Stems stay clear and free-flowing for better quality bouquets and arrangements. For use with all flower varieties and foliage greens. 200 packets per carton (unit). 5-gm packet makes 1 pint of fresh flower food solution.
Johnny's is committed to your success, every step of the way.
We want you, our customer, to be 100% satisfied with all of our seeds, tools, and supplies.
If anything you purchase from us proves unsatisfactory, we will either replace the item or refund the purchase price.