These are some of our favorite organic seed varieties—unique, flavorful varieties for the organic enthusiast. At Johnny's, we have been farming organically and offering organically-produced seed for over 45 years, and as one of the original signers of the Safe Seed Pledge, we advocate for non-GMO seed production. We both breed and trial under organic conditions on our research farm and at trial locations across the country, to ensure we bring you only the best organic seed varieties, able to withstand the rigors of low-input, organic growing conditions.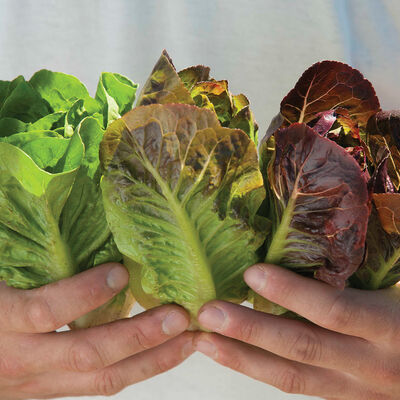 Three minis in contrasting colors for an attractive presentation.
Sweet and flavorful mini-sized peppers; all three colors in one mix.
An all-organic mix of diverse colors, shapes, and textures.
Diverse mix with a playful range of colors and shapes.
Organic greens mix with great balance of mild and spicy ingredients.