Scabiosa caucasica (Caucasian Pincushion Flower) - Key Growing Information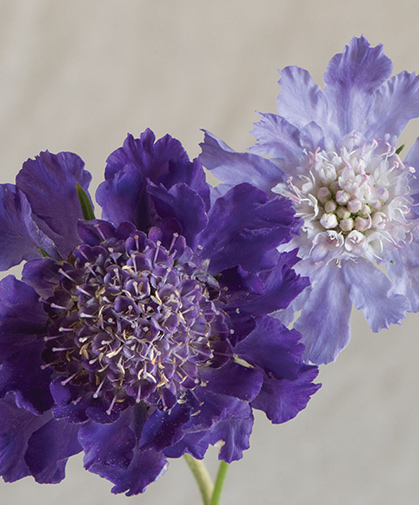 DAYS TO GERMINATION:
10-12 days at 65-70°F (18-21°C)


SOWING:
Transplant (recommended) - Sow 6-8 weeks before planting out. Barely cover seeds as light is required for germination. Transplant to cell packs when the first true leaves appear. In the greenhouse, grow transplants at 60-65°F (16-21°C). Lower temperatures can cause premature flowers and poor garden performance. Harden off and transplant outside after the last frost.


LIGHT PREFERENCE:
Sun/Part Shade.


PLANT HEIGHT:
26-30".


PLANT SPACING:
12-18".


HARDINESS ZONES:
Zones 3-7. Plants will usually survive for about 3 years.


HARVEST:
Fresh: When flowers are at bud stage or half open.


SOIL REQUIREMENTS:
Rich, well-drained soil.


USES:
Excellent cut flower. Backs of beds, borders, or in containers.


SCIENTIFIC NAME:
Scabiosa caucasica