Rudbeckia triloba - Key Growing Information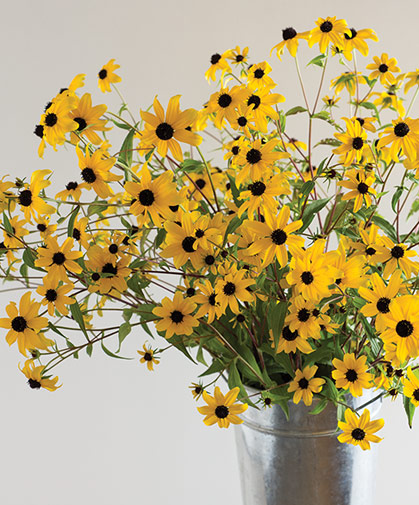 DAYS TO GERMINATION:
7-10 days at 70-75°F (21-24°C).


SOWING:
Transplant (recommended) — Sow 5-7 weeks before last frost. Cover seed lightly (to a depth of no more than 1/64"). For best results, prechill for 30 days. Place seed flats outside or in the refrigerator and keep moist for 30 days. After chilling, move flats into a warm location until emergence. Transplant to larger containers when first true leaves appear. Direct seed — Sow seeds as soon as soil can be worked in early spring or autumn. Gently press seed into soil. Keep soil surface moist until emergence. Thin when seedlings have first true leaves.


LIGHT PREFERENCE:
Sun/Part Shade.


SOIL REQUIREMENTS:
Average soil. Drought tolerant once established.


PLANT SPACING:
18-24".


HARDINESS ZONES:
Zones 3-9.


HARVEST:
When blooms are completely open.


USES:
Excellent cut flower, beds, and borders.


SCIENTIFIC NAME:
Rudbeckia triloba


ALTERNATE NAME:
Brown-eyed Susan