Basil Disks - Key Growing Information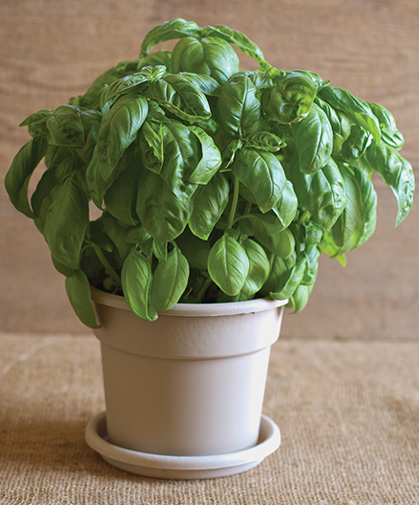 DAYS TO GERMINATION:
5-10 days at 65–70°F (18–21°C).


SOWING:
Direct seed (recommended): Fill a 6" container with soil, put the disk on top of the soil, and cover with approximately 1/4" layer of soil or vermiculite. Water well at planting and then water as needed as the plant grows.


LIGHT PREFERENCE:
Sun.


PLANT HEIGHT:
16-18".


PLANT SPACING:
1 disk per 6" nursery pot.


HARDINESS ZONES:
Annual.


HARVEST:
Begin light harvesting after plants have become established. It is best done in the early morning when the temperature is cooler and the leaves are less likely to wilt. A full harvest should be completed just before the plants start to flower. Cut the entire plant 4-6" above the ground to promote a second growth. Leaves are easily bruised when picking, so handle carefully. Do not store at a temperature less than 50°F (10°C).


SCIENTIFIC NAME:
Ocimum basilicum