Papalo & Pipicha - Key Growing Information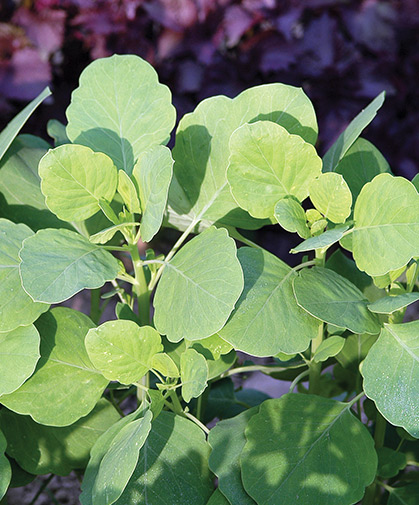 DAYS TO GERMINATION:
7-21 days. Germination is naturally low and variable.


SOWING:
Transplant - Barely cover seed with soil and moisten. Provide bottom heat for the best germination. Transplant seedlings outside when they are 3-4" high, spacing seedlings 12" apart in rows that are 18" apart. Direct seed - Sow 1/4- 3/8" deep, 15 seeds per foot in well-prepared seedbeds.


LIGHT PREFERENCE:
Sun/Part Shade.


PLANT HEIGHT:
36-60".


PLANT SPACING:
12".


HARDINESS ZONES:
Annual.


HARVEST:
Pick individual leaves as needed. The tips of the plants can be cut off and will regrow.


SOIL REQUIREMENTS:
Average garden soil.


SCIENTIFIC NAME:

Porophyllum ruderale, Porophyllum tagetoides