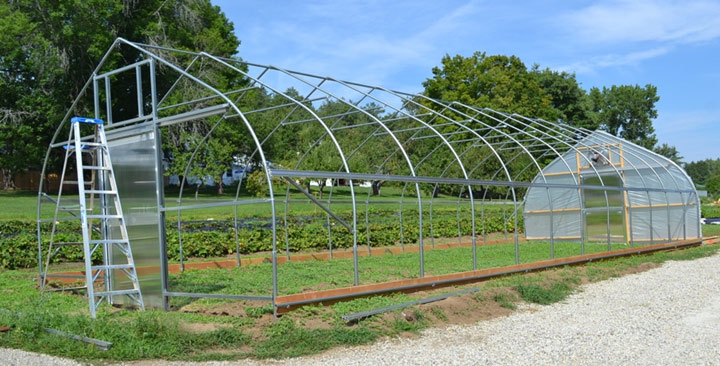 Bobcat Tunnel Kits • Comparison Chart
Kit Features & Compatibilities
Use this comparison chart to review compatibility of the Bobcat High Tunnel Kits with roof, end wall, roll-up side, and ventilation options.
Options

END WALLS
ROOF
ROLL-UP SIDES
VENTILATION
BOBCAT HIGH TUNNEL KIT
Clear poly end walls
Woven poly end walls
Single poly roof
Double poly roof
Roof inflation system
Roll-up sides with T-handles
Roll-up sides with gear box
Automatic Ventilation Kit
#6795 STANDARD

✓

✓

✓

#6794 PRO

✓

✓

✓

✓

✓
Learn More
Refer to the following Bobcat Parts Lists and Assembly Manuals for more details. Documents are downloadable and printable PDFs for your convenience.
Johnny's Bobcat High Tunnel Kit Resources