LEARN MORE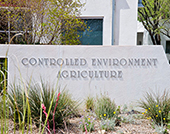 To learn more, visit the University of Arizona's Controlled Environment Agriculture Center (CEAC). The CEAC hosts a series of short courses consisting of lectures and hands-on workshops that cover the many aspects of controlled environment agriculture (CEA).

Their Greenhouse Crop Production & Engineering Design Short Courses provide a firm knowledge base for beginning and intermediate growers. Participants of the Short Courses are presented the most current and innovative strategies used in developing and maintaining successful CEA greenhouse systems.

As past attendee and Senior Johnny's Trial Tech Andrew Mefferd states:

There is no other school like the University of Arizona, with the combination of research and educational programs in greenhouse growing. In particular, their programs that are open to growers and the public offer a unique opportunity to share their extensive knowledge in the field of controlled environment agriculture.
ABOUT THE AUTHOR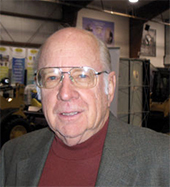 Merle Jensen, PhD
Dr. Merle Jensen has served as an academician and consultant to industry for over 40 years, developing agricultural systems for businesses, communities, and aerospace application. He was one of the early pioneers in the development of agricultural plastics for greenhouses and brought one of the first Dutch Venlo glasshouses to the US. Early in his career, he did extensive research on tomato viruses and mineral nutrition for both horticultural and agronomic crops. He developed many of the cultural systems for controlled environment agriculture used in over 50 countries, including drip irrigation, growing media, solar energy, energy alternatives and conservation for greenhouse vegetable production. His programs of research served as a prototype for food support systems for aerospace application.

Through his fund-raising efforts, he was able to establish the Controlled Environment Agriculture Center at the University of Arizona, which serves today as the only such research/education center of its kind for university students in the US.