The Winter Squash Eating Experience
Differences Between Eating Quality Among the Types
by Pete Zuck, Product Manager for Winter Squash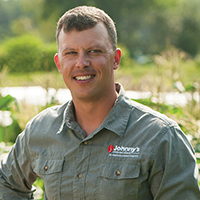 For those looking to grow and enjoy winter squash to its best advantage, our job is to help make the process easier and more successful.
To help differentiate the eating experience that each type of winter squash provides, I've compiled an overview of the main types Johnny's offers. I've highlighted some personal favorites, as well, hoping to inspire you to try something new. Scroll down for a look at our "menu"!
By the way, in a separate article we explain Why Some Winter Squash Tastes Better Than Others, detailing the variables that factor in to create a great-tasting squash, and defining the qualities most sought after in breeding superior winter squash and edible pumpkins — one of our breeding team's strong suits. Follow these best-practice guidelines as you choose, grow, harvest, and store your squash, so that no matter what variety you grow, it tastes great when it comes time to eat it.
And our Winter Squash Storage Chart shows at a glance the optimal curing and storage periods for the various types. This should help you plan ahead, and enable you and your customers to enjoy each type at the pinnacle of its eating quality.
Whether you're brand new to growing or a seasoned winter squash expert, I hope this information encourages you to make space for at least one delicious new variety or type of winter squash this season.