Claytonia - Key Growing Information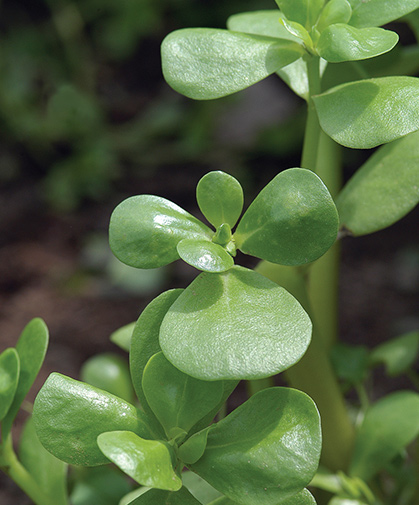 SCIENTIFIC NAME:
Claytonia perfoliata

CULTURE:
Direct seed any time midspring through late summer. Sow seeds 1/2" apart, in rows 12" apart, covering 1/4". Thin to 4-6" apart. If transplanting, sow 4-5 seeds per 1-2" cell container. However, bear in mind that claytonia does not tolerate having its roots damaged during transplanting. Thin to 2 plants per cell. In about 4-5 weeks, when roots have filled the cell, gently transplant out about 8" apart.

HARVEST:
After the plant has branched, snip the heart-shaped leaf pairs as needed. The plants will re-grow readily for continuous harvest.

AVG. DIRECT SEEDING RATE:
1 oz./ 400'.

SEED SPECS:
SEEDS/OZ.: Avg. 46,900 seeds.

PACKET:
500 seeds, sows 20'.