Lisianthus - Key Growing Information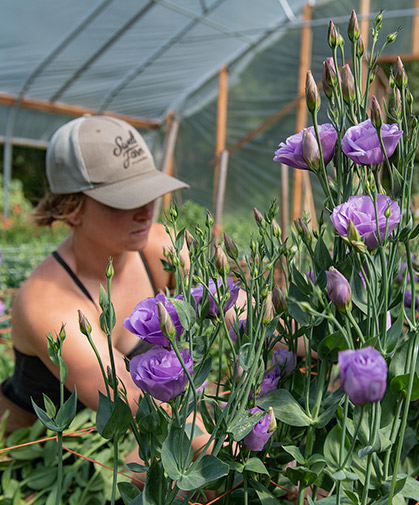 DAYS TO GERMINATION:
10-15 days at 68-72°F (20-22°C)


SOWING:
Transplant (recommended) - Sow into 288-cell or preferred, deep-cell seedling container, 12-13 weeks before planting out. Greenhouse production is highly recommended. Light is needed for germination, but a thin layer of fine vermiculite covering the seed will help to control algae growth.


LIGHT PREFERENCE:
Sun.


PLANT HEIGHT:
Varies.


PLANT SPACING:
4-8".


HARDINESS ZONES:
Annual.


STEM LENGTH:
12-34".


VASE LIFE:
10-15 days. Ideal storage temperature 36-41°F (2-5°C).


HARVEST:
When 1 or more of the flowers on a stem are open.


SOIL REQUIREMENTS:
Well-drained soil high in organic matter.


DISEASE:
Applying Rootshield® is recommended to provide prolonged protection against root pathogens.


USES:
Excellent cut flower. Beds.