Eucalyptus - Key Growing Information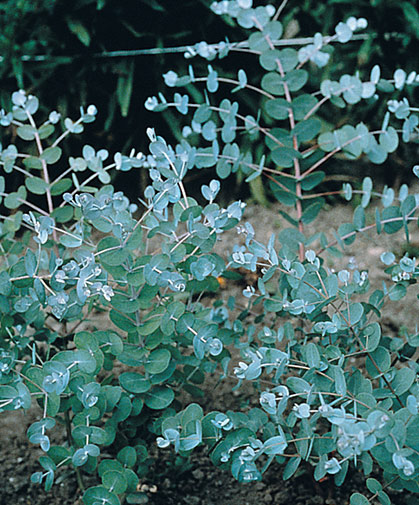 DAYS TO GERMINATION:
14-21 days at 65-75°F (18-24°C)


SOWING:
Transplant (recommended) - Sow 10-12 weeks before planting out. Solar mulch is recommended in areas with short growing seasons. Cover seeds lightly at the time of sowing.


LIGHT PREFERENCE:
Sun.


PLANT HEIGHT:
Varies.


PLANT SPACING:
12-24".


HARDINESS ZONES:
Zones 9-11. Eucalyptus may be grown as a perennial in areas that receive no frost or with adequate protection from frost in cooler regions.


HARVEST:
After leaves start to feel leathery. Easily preserved with glycerin.


SOIL REQUIREMENTS:
Well-drained fertile soil.


USES:
Excellent cut or dried flower foliage. Accent in beds. Excellent container plants.


ALTERNATE NAMES:
Cider gum, gum, euc