Northern Sea Oats - Key Growing Information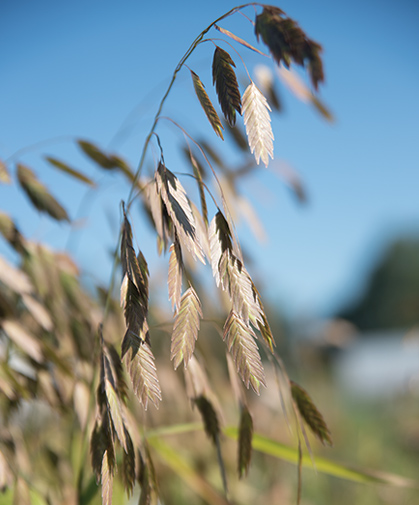 DAYS TO GERMINATION:
7-14 days at 70°F (21°C)


SOWING:
Transplant (recommended) - Sow 8-12 weeks before last frost date. Transplant into cell packs or 3-4" containers when seedlings have second or third set of leaves. Transplant outdoors after danger of frost has passed.


LIGHT PREFERENCE:
Sun/Part Shade.


PLANT HEIGHT:
24-36".


PLANT SPACING:
12-18".


HARDINESS ZONES:
Zones 5-9.


HARVEST:
Fresh or Dried: Harvest when seed heads have matured but still show some green color. Seed heads might shatter if harvested after fully they have fully turned to a dark copper color.


USES:
Excellent cut or dried flower. Accent plant for perennial beds, especially in shady or damp conditions. Mid-border in naturalistic or mixed grass plantings.


SCIENTIFIC NAME:
Chasmanthium latifolium