Feathertop Grass (P. villosum) - Key Growing Information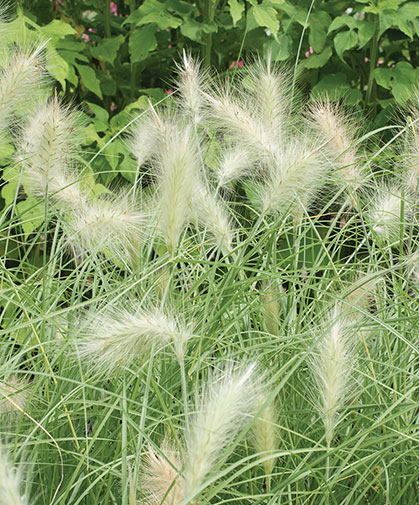 DAYS TO GERMINATION:
10-14 days at 65-70°F (18-21°C).


SOWING:
Transplant (recommended): Sow 8-12 weeks before last frost. Transplant into cell packs or 3-4" containers when seedlings have the second or third set of leaves. Transplant outside after the last frost. Direct seed: After last frost.


LIGHT PREFERENCE:
Sun.


SOIL REQUIREMENTS:
Light, porous soil.


PLANT SPACING:
12-18".


HARDINESS ZONES:
Zones 9-10.


HARVEST:
Fresh or dried: Harvest just before seed heads shed pollen. Seed heads harvested once they have shed pollen have a tendency to shatter.


USES:
Excellent fresh cut flower. May be dried. Midborder in naturalistic or mixed grass plantings. Effective planted in masses, tubs, and containers.


SCIENTIFIC NAME:
Pennisetum villosum