Johnny's Educational

WEBINAR RESOURCES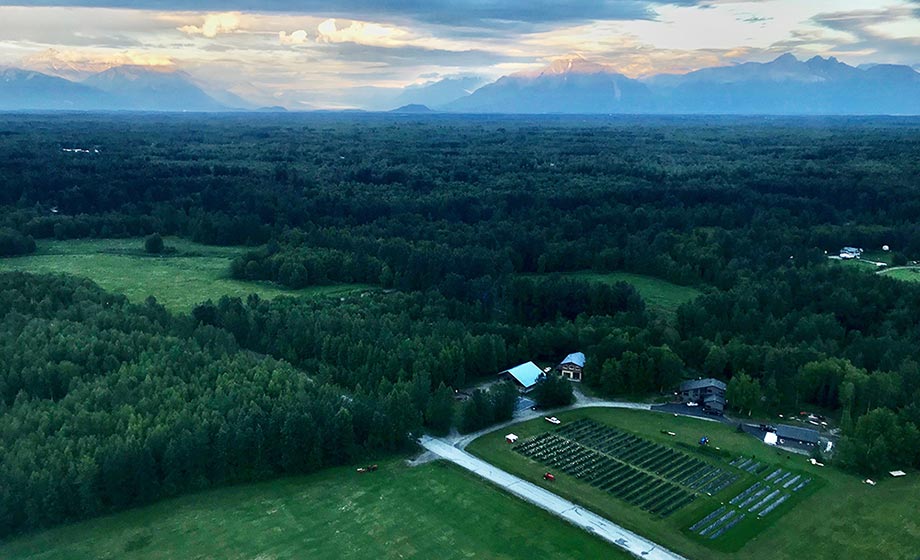 Producer Cooperatives for Small-Scale Farmers

Guidance from a Panel of Professional Growers & Advisors on Shared Business Models, Options & Strategies
Aerial view, member farm of Alaska Peony Cooperative
Photo courtesy of Alaska Peony Cooperative
About Our Moderators

Debra Prinzing is the Founder of the Slow Flowers Society
, a free online directory to North American cut flowers and the farms, shops, studios, and designers who supply them. Founded in 2013, SlowFlowers.com has hundreds of members representing all facets of the flower industry across the continent. Prinzing is an author, writer, speaker, and advocate for American flower farming.

Hillary Alger is the Flower Product Manager at Johnny's, with 7 years of experience managing the flower program.
She has been instrumental in the blossoming of Johnny's partnership with the Slow Flowers Society and the growth and development of Johnny's flower research and trialing program.
About Our Guest Panel

Margaret Lund is an independent consultant specializing in areas of community development finance and shared ownership strategies.
Across her 30-year career, Lund has worked with enterprises in every major cooperative sector, including credit unions; consumer, housing, and worker co-ops; healthcare, agriculture; and small business cooperatives.

Brad Siebe is the general manager of the Seattle Wholesale Growers Market, a Farm-to-Florist Producers Cooperative committed to providing the very best the Pacific Northwest has to offer in cut flowers, foliage, and plants.
He oversees administration, operations, general and financial management, strategic planning/execution, and the market's sales and customer relationships.

Christine Hoffman is a Slow Flowers advocate striving to form a strong community of sustainable flower farmers, small business owners, and folks who care about supporting these mindful endeavors.
Her floral business, Foxglove, was the impetus for working with local farms and flowers, which led to her founding the local flowers wholesale hub, Twin Cities Flower Exchange, in 2017.

Carly Jenkins of Killing Frost Farm started Missoula's first wholesale flower market in 2016, and in 2018, her partner Jamie Rogers signed on to expand their distribution reach by adding bucket truck routes around the state
. Today they produce flowers on 2.5 acres in Western Montana's Potomac Valley. The distribution side of the business, Farm-to-Florist Montana, collaborates weekly with 6 flower farms, servicing over 45 wholesale customers in 7 counties.
Welcome to the Learning Resources page for our Webinar on Producer Cooperatives, where you can view a video of the full webinar and read additional educational materials on this vital topic.
OVERVIEW: The number of community-minded farming and marketing hubs being established in regions around North America is increasing — being driven by a spike in demand for locally-grown, seasonal and sustainable produce that shows no sign of letting up.
Our webinar highlights members of the flower farming community who manage their own sales channels by collectively marketing their crops as unconventional wholesalers — but all small-scale and smallholder farmers, producers, and makers can find value in this topic, the strategies detailed, and the expertise provided.
Our panel is additionally graced by Margaret Lund, a national expert in shared ownership strategies who has worked closely with producer cooperatives in a diversity of industries.
Moderators Hillary Alger, Johnny's Flower Product Manager, and Debra Prinzing, Founder of the Slow Flowers Society lead the discussion with Ms. Lund and our panel of seasoned growers who have found success within a collective producer/marketing model.
Following the presentation is a Q&A pertaining to matters related to establishing and running a range of legal, private, and cooperative businesses for producing, selling, marketing, and distributing agricultural produce.
Learning Resources
Producer Cooperatives for Small-Scale Farmers • VIDEO
Miss the webinar? You can view the full presentation here. Joining you with a panel of flower farmers who collectively manage and market their crops and a national expert in shared ownership strategies who has worked closely with many producer cooperatives, the full video runs approximately 1½ hours.
Watch…
An Introduction to Producer Marketing Cooperatives • by M. Lund Associates

• 19-pp Report (PDF)
Review the questions and answers in this report to gain an understanding of the important preliminary considerations you will need to make in order to establish a producer marketing cooperative. Authored by Margaret Lund in collaboration with the Democracy at Work Institute / the U.S. Federation of Worker Cooperatives, the Business Enterprise Institute of the University of Alaska at Anchorage, and the ICA Group.
©
2021 M. Lund Assoc. All Rights Reserved.
Read More