Johnny's Educational

WEBINAR RESOURCES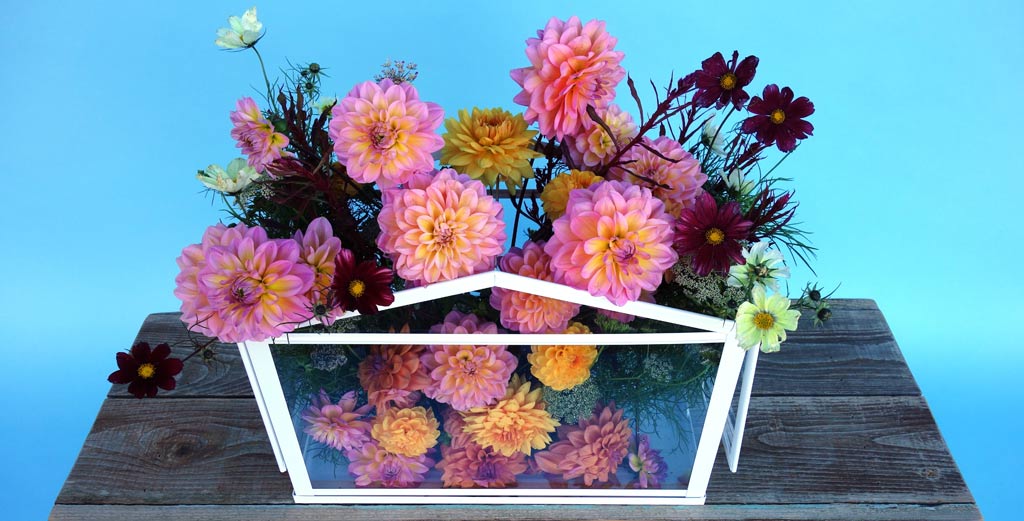 2021 Floral Forecast Webinar
About Our Presenters

Debra Prinzing, Author and Founder of the Slow Flowers Society, is an advocate for American-grown flowers.
Connecting annually with hundreds of growers, designers, and floral industry experts, Debra has complied a collection of industry insights based on her close connections with the industry.

Hillary Alger is the Flower Product Manager at Johnny's, with 7 years of experience managing the flower program.
She will share what she has been hearing and seeing from growers and industry experts.

Joy Longfellow is the Flower Team Technician at Johnny's, managing every aspect of Johnny's flower trialing program.
When she's not busy trialing flower varieties, Joy can often be found tending to her own backyard cutting garden.
Welcome to the Resources page for our Floral Forecast webinar, a list of articles and educational materials for insights and trends in the "Slow Floral" industry.
OVERVIEW: What's growing in the world of flowers? Debra Prinzing's Floral Forecast sets the stage for lively discussion about what's new and on the horizon in the floral space. Join Debra, Founder of the Slow Flowers Society, and Johnny's flower team, Hillary Alger and Joy Longfellow, as they dive into current and upcoming floral trends. (Plus, Q&A and fun giveaways!)
Webinar Resources
Floral Forecast Webinar • VIDEO
Here is a video of Debra & Hillary's presentation on the Slow Flowers 2021 Floral Forecast Webinar. Video length approximately 1 hour.
Watch…
Recap/Slideshow: Floral Trends 2021 • 15-pp PDF
A downloadable, printable recap of the Floral Forecast 2021 Webinar. 15 pages.
View…
Shop Flowers by Color • Palettes in the Future Bloom
A useful tool for planning your production beds and design schemes. Browse and compare the visual effect diverse species and varieties can have in this lushly curated group of floral color palettes — two dozen looks for your future floral landscape, from the classics to more evocative trends.
Shop Flowers by Color…
Virtual Florist / Flowers in a Box
A list of flower crops suitable for shipping, when harvested at proper stage and properly conditioned, cooled, and hydrated:
Additional Floral Trend Resources from Johnny's